BDS from SRM Dental College, Chennai: An Overview
Steps to get BDS from Sri Venkateshwara Dental College, Bangalore.
Overview 
BDS from SRM dental college, SRM dental college was started in the year 1996 – 1997 and has been reputed to maintain excellent standards of dental education since inception. It is currently affiliated to SRM University of health sciences which the first institute in India to acquire the status of was deemed university in the year 2002. The college is located in the heart of the city and is sprawling over a large area of over 5.18 acres with a built up area of 4,74,582 sqft. The campus is lush green throughout the year and environment friendly.
The college aims at imparting excellent knowledge and skills to the students at undergraduate and post graduate levels and promotes the application of current technology and concepts in the practice of dentistry. The institute promotes research and has Post Doctoral programmed in all fields of dentistry. It is a centre for academic excellence and has been ranked as one of the 15 best dental colleges in India. The college is recognized by the Dental Council of India, NAAC A++ accredited and is an ISO 9001:2015 certified institution.
The institution has a self governing body with a distinct academic cell and Research Cell that work under the able guidance of the Dean and the Vice Principal. An Anti ragging committee is continually on vigilance for the safety of the students to prevent any untoward incidents.
SRM Dental College has state of art infrastructure with 40 labs, 10 classrooms and 486 dental chairs in various clinical departments providing the students best learning opportunities. The faculty is experienced and highly-qualified with extremely good teaching skills that promote student learning and welfare.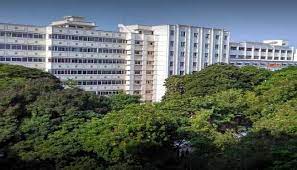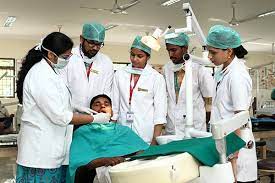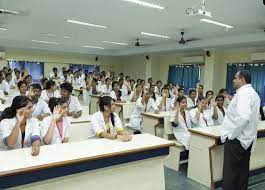 Courses Offered in SRM Dental College, Chennai
To get BDS from SRM Dental College which provides undergraduate and postgraduate programmes in various streams with highly qualified faculties.
Bachelor of Dental Surgery or BDS from SRM Dental College
SRM Dental College & Hospital offers four year BDS course duly affiliated by DR MGR Medical University, Chennai and approved by the Dental Council of India (DCI).The total duration of BDS course is for 4 years and one year of internship. BDS From SRM Dental College is a good college choice for BDS aspirants. 
Masters of Dental Surgery or MDS from SRM Dental College
The programs are duly permitted by the Dental Council of India and are affiliated to the DR MGR Medical University, Tamilnadu The Dental Council of India, New Delhi has permitted to offer Post Graduate MDS courses in the following specialties.
Conservative Dentistry & Endodontics
Oral Pathology & Microbiology
Oral and Maxillofacial Surgery
Orthodontics & Dento Facial Orthopeadics
Periodontics
Prosthodontics and Crown & Bridge
Public Health Dentistry
Oral Medicine
Get in touch with our Experts
To know more about Admission Process and to get Free Admission Guidance!
Get Admission to BDS From SRM Dental College  – Admission Procedure
 The candidate must appear and pass the NEET entrance exam with the required percentile score to seek admission to the course.
Aspirants must complete the NEET BDS application form and pay the required fee by the deadlines. It is important that applicants carefully read the prospectus before filling out the application.
Following the announcement of the results, only qualified and suitable candidates will be granted access to the counseling process.
Following participation in the authorized counselling procedure, seats will be assigned to applicants based on rank and availability of seats
Documents to be submitted at the time of admission
BDS From SRM Dental College Admission Under General Merit Category:
All Original Documents along with 3 sets of attested copies.
For UG Candidates
NEET Admit Card
Scorecard or Rank Letter
Class 10 certificate and marks sheet (for date of birth)
Class 12 certificate and mark sheet
Transfer certificate issued by the institution last studied.
ID proof (Aadhar/P.A.N Card/Driving License/Passport)
Eight passport-size photographs
Provisional Allotment Letter
Caste Certificate (if applicable)
PwD Certificate (if applicable)
BDS From SRM Dental College Admission Under NRI Quota:
Documents required for getting admission to BDS From SRM Dental College under NRI Quota: 
10th Standard marks list or pass certificate for proof of date of birth. (Original copy and 3 attested copies should be provided)
12th Standard or equivalent marks card and pass certificate. (Original copy and 3 attested copies should be provided)
Transfer Certificate. (Original copy and 3 attested copies should be provided)
Conduct Certificate. (Original copy and 3 attested copies should be provided)
Eligibility Certificate approved by RGUHS.
Migration Certificate. (Original copy and 3 attested copies should be provided)
Physical Fitness. Blood Group Certificate.
Photographs – 5 Passport Size and 5 Stamp Size.
Proof of Employment of Parent.
Original Passport and ID Proof.
Letter of sponsorship. (Original copy and 5 copies should be provided)
A residential permit from local SP and FRO.
No Objection Certificate from the Ministry of Health if applicable.
BDS From SRM Dental College NRI Quota : Documents Required For MDS Candidates 
Original Copies Of
BDS Certificate.
BDS 3rd Part II mark sheet.
Medical Registration Certificate.
Internship Completion Certificate.
Photo identity proof in the form of a Certificate with an attested photo from the Head of Institution last studied/Copy of Passport/Aadhar Card/PAN Card/Driving License (Self-attested photocopy after verifying with the original documents).
Copy of: Birth Certificate for proof of age (if the date of birth is not mentioned in the HSC mark sheet/ certificate).
NEET Score Card.
Copy of Online Counselling Registration Certificate of Karnataka Medical Counselling Committee (KMCC).
Sponsorship Certificate from State Govt. If applicable.
Passport size Photographs 8 copies.
SRM Dental College Facilities
SRM Dental College provides the state of art infrastructure that will give the aspiring students ample learning opportunity. We also have the best possible amenities within the campus that will enable the students to have a comfortable living 
The SRM Dental College has 486 dental chairs in the Under Graduate and post graduate clinics with good number of Outpatients reporting to the dental college. We have state of art equipment in the dental clinics including facilities for dental radiology wit in the hospital to provide advanced dental treatment as per the international standards. There is a comprehensive dental clinic that works from 8.ooAM to 8.00 Pm and on holidays to attend to dental emergencies. In addition to these facilities the dental surgeons and faculty also attend to emergencies in the field of maxillofacial surgery and trauma in the clinics at the SRM Hospital is located in the same campus.
SRM Dental College has three additional peripheral clinics with state of art equipment located in chinna porur, MGR Nagar and West Mambalam under the purview of department of community health and these centers cater to the dental needs of the local population. The institution also provides facilities to transport patients from the peripheral clinics to the Parent institute if the need arises. Dental health camps are regularly conducted in these peripheral centers to educate the community about dental, oral health and its significance.
The SRM Dental College has a 100 bedded hospital in the same campus that offers excellent medical care. It provides the students an excellent learning opportunity and helps them nurture in the field of medicine. There is a major Operation Theater complex with 5 operating tables with cutting edge technology and state of art equipment provide excellent treatment facility There is a provision for a separate Intensive Care Unit and High dependency wards with facilities to manage medical emergencies. The casualty is well equipped and manned to address to the emergencies reporting to the hospital round the clock. There are specialists from various fields of medicine including Physicians, General surgeons, plastic Surgeons, Orthopaedicians, Pediatricians, Gynecologists, Cardiologists, neurologists and neuro surgeons available throughout the day. Investigations including routine blood work up, ECG, Echocardiogram, Treadmill test, Full body X rays, Pulmonary function Tests are routinely performed here under the supervision of the concerned doctors to provide comprehensive care for the patients
College Library is located centrally for easy reach of students and faculty members. In addition to provide excellent atmosphere to study and to conduct research, our Library acts as  a repository of large number of books. Our library is unique in providing additional facilities in terms of electronic acquisition of information involving Internet, CD-ROM, Audio and Video facilities, provisions for Photocopying and Spiral Binding Group discussions and conference rooms. An entire spectrum of visuals, slides and models are exhibited and made available for students and the faculty to utilize and enrich their knowledge.
All the students are offered hostel facilities (separate for boys and girls) with all amenities provided so that they do not miss their home environment and concentrate on their academic career. In addition they are also provided avenues for recreation in the form of in-door and out-door game activities for maintaining a healthy body and mind. There is also a provisional store in proximity to the hostel to meet the day to day needs of the hostel residents
The College has a gymnasium within the campus close to the hostel that will help students maintain physical fitness
Excellent transportation facility to the college with 30 busses bringing in students from all over Chennai to our campus. All the busses start at their respective routes by 7.00 AM in the morning and leave the college campus by 3.00 PM after the college hours. For details regarding the transport facilities the students and faculty can our transport manager for details.
There is a large food court within the college campus that works round the clock to cater to the taste of all the students who come from different parts of the country. There is a separate section of fruit juices, desserts and continental food. The canteen and the food court are extremely hygienic with clean cooking and wash areas.
The bank transactions for all official student purposes are carried out through the city Union Bank that is located within the college campus. There are 2 City union bank ATM's that are located within the campus that can be easily accessed by the students
The institution has an Auditorium to accommodate 950 Seating Capacity for Cultural and various other activities like Convocation, Stage Shows etc. The auditorium is spacious and well-ventilated. This auditorium, which is a regular venue for conferences, workshops, and seminars, has all the facilities to enhance the learning process and is a vast space that serves the diverse needs of quality education.
Other Facilities
Medical
Computer labs
OPD
Centre for Community Medicine
Blood Bank
Maintenance Engineering Department
Fee Structure of BDS From SRM Dental College
The yearly fee structure of BDS From SRM Dental College for various medical courses is listed below.
| | | | | |
| --- | --- | --- | --- | --- |
| Courses | Govt Fees | Private | NRI Quota | Others (Q Quota) |
| BDS | —— | —– | —– | —– |
Get in touch with our Experts
To know more about Admission Process and to get Free Admission Guidance!