MBBS From JJM Medical College: An Overview
Steps to get MBBS From JJM Medical College.
Overview
Jagadguru Jayadeva Murugarajendra Medical College (JJMMC), Davangere is one of the premier institutes established by Bapuji Educational Association in the year 1965 with consensus and permission of Government of Karnataka, Medical Council of India and Central Government. This institution was established with a desire to develop skilled healthcare personnel to cater to the healthcare needs of the local population. The vision and constant efforts of our Hon. Secretary Sri. Dr. Shamanur Shivashankarappaji, has taken the institution to its zenith and has made Davangere a hub of education.
The main campus accommodates the Pre-Clinical, Para-Clinical, Administrative block and Bapuji Hospital. In addition District CG Hospital, SS General Hospital, KR Road, Women and Child Hospital, Mandipet, STJ Rural Hospital, Channagiri and Community Health center, Kukkavada are attached to JJM Medical College for teaching and training of students for clinical exposure. The college is affiliated to Rajiv Gandhi University of Health Sciences, Bangalore, Karnataka and the Degrees awarded are recognized by Medical Council of India.
JJM Medical College and Hospital is an academic health sciences center that has been established with an aim to provide leadership and excellence in the field of teaching, clinical care and service in a student-centered comprehensive campus. The institute is committed to the advancement of knowledge and intellectual growth through teaching and research, and at the same time, to the well-being of the people of Davangere through communicative leadership and service with a smile.
The goals of the Institution are to provide:
To impart quality medical education to undergraduate and postgraduate students

Provide comprehensive health care to the population of Davangere and surrounding districts
The Institution constantly strives to improve the standards of medical education and health care facilities to meet the local needs and achieve global standards.
Our Vision
To provide comprehensive and integrated health care facilities of global standards at community level by imparting quality Medical Education and promoting research.
Our Mission
To achieve excellence in health care services by upgrading the existing infrastructure and establishing newer modalities of therapy.

To extend our reach to sectors of communities with poor access to basic health care facilities.

To achieve excellence in medical education by incorporating learner centric approach, to create Doctors who are locally competent and globally relevant.

To provide platform for quality research for students and faculties.
Get in touch with our Experts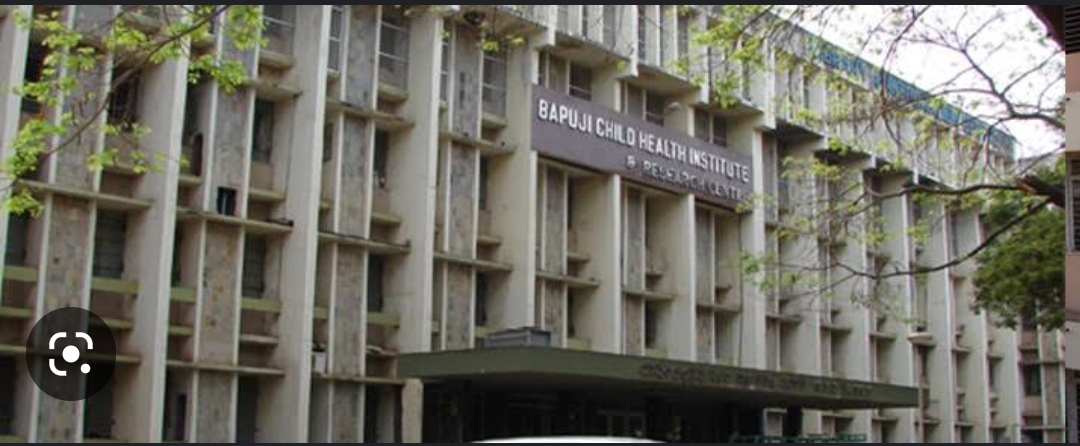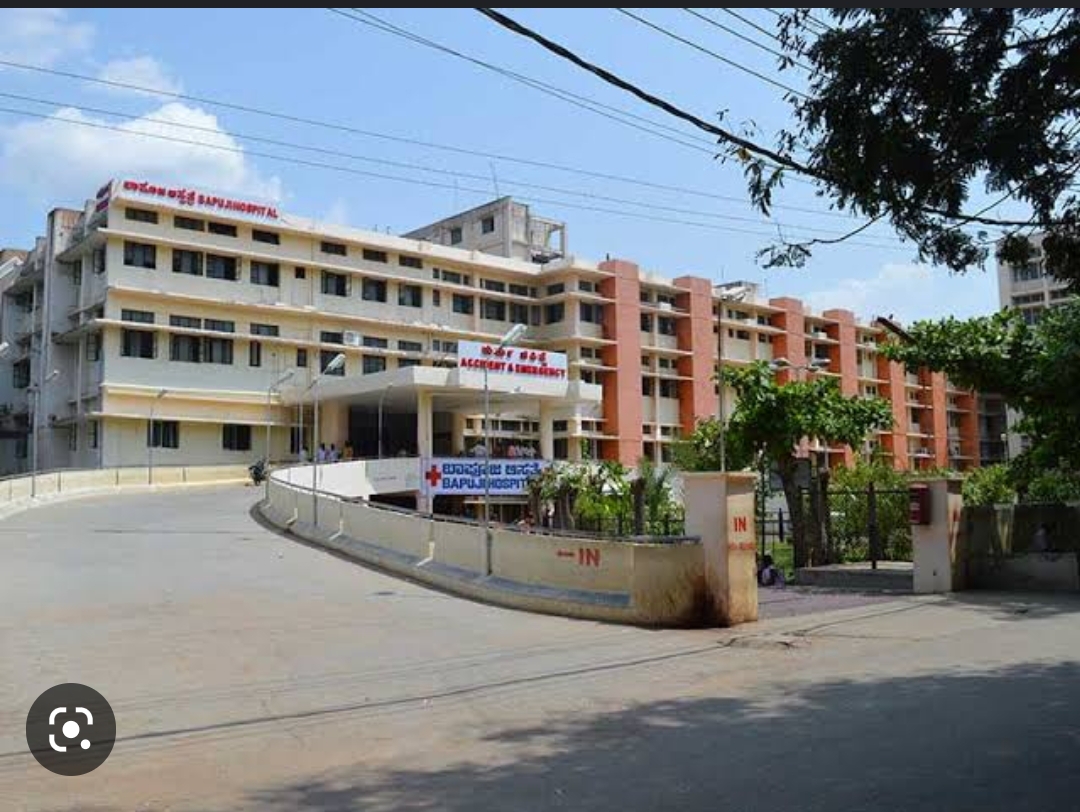 Courses Offered in JJM Medical College Departments
To get MBBS From JJM Medical College provides undergraduate and postgraduate programmes in various streams with highly qualified faculties. Father Mullers Medical College offers a MBBS program having a duration of 4.5 years along with 1 year internship. After passing the final MBBS examination students must have temporary registration from Karnataka Medical Council and full registration after completing one year internship. The total intake for the programme is 250 seats. The eligibility criteria for securing a seat for the MBBS course are:
Candidates must have completed 10+2 or equivalent examination conducted by Rajiv Gandhi University of Health Sciences, Bangalore with a 50% aggregate in Biology, Physics and Chemistry with English as a compulsory language. The candidate is finally selected on the basis of the marks secured by them in the in NEET UG.
MBBS From JJM Medical College.
1. Every student shall undergo a period of certified study extending over 4 ½ academic years from the date of commencement of his study for the subject comprising the medical curriculum to the date of completion of the examination followed by one year of compulsory rotating internship. The 4 ½ years course has been divided into three phases.

Phase I 1 year, consisting of two terms of 6 months each.

Phase II 1 ½ years, consisting of three terms of 6 months each.

Phase III 2 years, after phase II, consisting of four terms of 6 months each.
2. The first year (phase I —pre-clinical) shall deal with the subjects of Human Anatomy, Physiology, including Biophysics, Bio-Chemistry and an introduction to community medicine.
3. After passing pre-clinical subjects in phase I, Phase II (3 terms —1 ½ year), dealing with Para clinical subjects. Para Clinical subjects shall consist of Pathology, Pharmacology, Microbiology, Forensic Medicine including Toxicology and part of community medicine. During this phase, the clinical subjects shall be taught concurrently. The clinical subjects taught will be obstetrics and Gynecology, Medicine, Surgery and their allied specifications respectively.
4. Phase III consists of clinical subjects, Medicine and its allied specialties Surgery and its allied specialties, pediatrics, Obstetrics and Gynecology and Community Medicine.
MBBS From JJM Medical College
Phase
Semester
Subjects Taught
Pre-clinical
                   1-2                       Two Semesters
Anatomy, Biochemistry, Physiology
Para-clinical

                  3-4-5                     Three Semesters

Community Medicine; Forensic Medicine, Pathology, Pharmacology, Microbiology, Clinical postings inwards, OPDs 
Clinical
                6-7-8-9                        Four Semesters
Community Medicine, Medicine and allied subjects (Psychiatry, Dermatology); Obst. Gynae.; Pediatrics; Surgery and allied subjects
(Anesthesiology, E.N.T., Ophthalmology, Orthopaedics);
Clinical postings
Internship Structure Of MBBS From JJM Medical College
| | |
| --- | --- |
| Subjects | Duration |
| Community Medicine              | 2 months |
| Medicine including Psychiatry | 2 months |
| Surgery including Anaesthesia | 2 months |
| Obstetrics/Gynecology including Family Welfare Planning | 2 months |
| Paediatrics | 1 month |
| Orthopaedics including PMR | 1 month |
| E.N.T | 15 days |
| Ophthalmology | 15 days |
| Casualty | 15 days |
| Elective posting | 15 days |
| Total | 12 months |
Get in touch with our Experts
Documents Required for Admission
MBBS From JJM Medical College Admission Under General Merit Category:
All Original Documents along with 3 sets of attested copies.
NEET Admit Card
Scorecard or Rank Letter
Class 10 certificate and marks sheet (for date of birth)
Class 12 certificate and mark sheet
Transfer certificate issued by the institution last studied.
ID proof (Aadhar/P.A.N Card/Driving License/Passport)
Eight passport-size photographs
Provisional Allotment Letter
Caste Certificate (if applicable)
PwD Certificate (if applicable)
MBBS From JJM Medical College. Admission Under NRI Quota:
10th Standard marks list or pass certificate for proof of date of birth. (Original copy and 3 attested copies should be provided)
12th Standard or equivalent marks card and pass certificate. (Original copy and 3 attested copies should be provided)
Transfer Certificate. (Original copy and 3 attested copies should be provided)
Conduct Certificate. (Original copy and 3 attested copies should be provided)
Eligibility Certificate approved by RGUHS.
Migration Certificate. (Original copy and 3 attested copies should be provided)
Physical Fitness. Blood Group Certificate.
Photographs – 5 Passport Size and 5 Stamp Size.
Proof of Employment of Parent.
Original Passport and ID Proof.
Letter of sponsorship. (Original copy and 5 copies should be provided)
A residential permit from local SP and FRO.
No Objection Certificate from the Ministry of Health if applicable.
Fee Structure For MBBS From JJM Medical College
Total number of seat for MBBS From JJM Medical College  is categorically divided into government seats, private seats, NRI seats and other seats. The fee structure for the same is given as below; (Based on 2021 fee structure)
| | |
| --- | --- |
| Seat Category | Tuition Fee |
| Government Seats | 128,746 |
| Private Seats | 10,92,602 |
| NRI Seats | 40,12,450 |
| Other Seats | 40,12,450 |
JJM Medical College Facilities Provided
All the hostels are provided with telephone facilities in each Floor. There is a Sub Post Office in the campus for providing Ordinary & Speed post facilities for students as well as faculty. Latest facilities like internet, E-Mails, Remote login, Browsing, World Wide Web etc. are made easily available for the use of students and faculty.
Medical facilities are provided to the students at our Medical College and Dental College Hospitals within the campus itself.
Extension counters of Canara Bank, Karnataka Bank and Syndicate Bank have been provided in the campus. ATM units of Canara Bank & ICICI Bank are available in front of the Medical College. ATM Units of SBI, SBM, Corporation Bank & Syndicate Bank are available at Town.
Medical students enjoy a variety of social, recreational, cultural & educational activities. There is an annual event held where students showcase their talents in the field of music, dance & acting to name few. There are cafes, canteens & Coffee venders where students can take a break.
Fitness enthusiastic has a vast arena to express themselves in the football, basketball, cricket grounds.
The central library is well equipped with a huge collection of books, references, journals, and CD's to provide comprehensive data to students and alike. Online accesses to the e-resource of Digital Library portals are enabled.
Campus also equipped with WIFI to provide internet support to the students through which various recent advances, journals can be accessed for free. The campus is well guarded with 24 hours security protection offered by trained personnel.
Facilities Available
Well Equipped Laboratories

Central Skill Lab

Massive Library with Latest Books
Hospital for Children & Women

Transportation for Students
Get in touch with our Experts